EC Montreal is pleased to introduce you to Katie Noonon, our new English teacher!
Here is what she would like to share with all of you: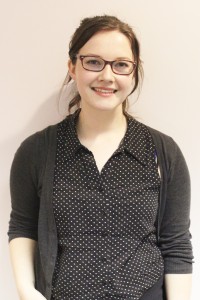 After graduating from University, I knew that I wanted to be a teacher. Through my time teaching in Toronto, I discovered that I had a passion for teaching English.  I love teaching English because I am able to communicate with students from all over the world, and am able to learn new things about different cultures. I am always thinking of new and creative activities for my lessons, and I strive to make the classroom a fun and enriching environment.
I have recently moved to Montreal, and I am looking forward to exploring this beautiful city. Living in Montreal has given me the opportunity to meet new people, and have new experiences. I look forward to exploring the vintage shops in Mont Royal, walking around in old Montreal and going to the many festivals Montreal has to offer.
Comments
comments