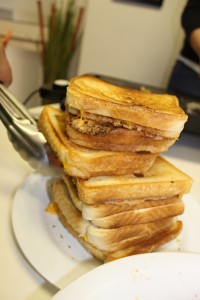 EC Montreal held another great Soulful November activity today – we had the students make grilled cheese sandwiches!  The month of November is all about feeding the soul and there is nothing more soothing than indulging in Canada's number 1 comfort food!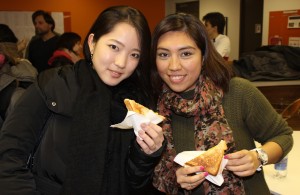 The grill was set up with all the necessary ingredients and students took turns flipping the bread with the gooey melted cheese.  The students enjoyed the warm sandwiches on a very cold November day in Montreal!
EC Montreal will end the month with a wonderfully relaxing yoga class.  The perfect end to our soulful November month!
Comments
comments