Neil studied French at EC Montreal from February to October and is currently working at Target in Montreal. Here is what he wants to share with everyone:
I have been in school for 6 months and it was a pleasure being a student at EC. I studied French and the teachers are very helpful in improving my language skills, vocabulary, etc. Improving my French was my objective and the teachers helped me a lot. Even the non-teaching staff offers great support to encourage students in learning even in extra activities like festivals, trips to Toronto, Quebec city. Even though I didn't go on all trips, I heard great things about them from others.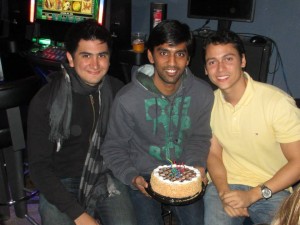 I have already recommended my friends about the school and I am hoping that they will join to study French or English. My new friends came from 3-4 countries like Brazil, Swiss and some Spanish speaking countries. For sure, I missed some company from India, but nevertheless, it was a pleasure meeting new friends. Even  though some are gone back to their countries, we are still in touch via 'facebook' and 'whatsapp.'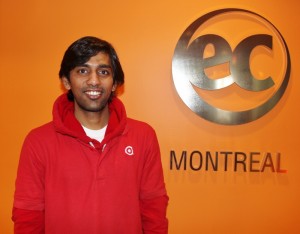 I'll remember all the fun, various activities every Wednesday, teachers, friends and last but not least the "BEST STAFF MEMBERS." I'll miss the school and special thanks to Renee, Paula, Elisa, Ana, Katrin, Sarah and Toufik for helping and being supportive all the time.
Thanks & regards,
Neil
Comments
comments