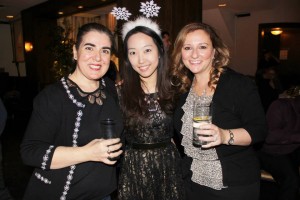 Last Friday, EC Montreal held its annual staff & student Christmas Party!  It was wonderful celebrating the holidays with the entire EC Montreal community made up with our teachers, students, administrative team and airport reception greeter!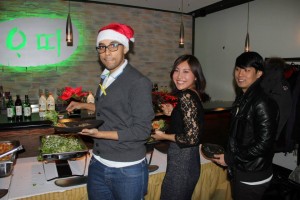 The event was held at our Operations Manager, Renee Lee's family Restaurant called Atti!  We had the whole lower floor to ourselves!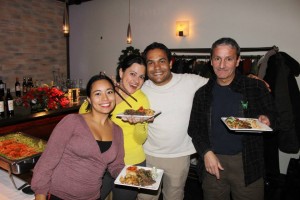 The evening began with a speech by our Centre Director, Elisa.  She welcomed everyone and wished everyone happy holidays!  She announced that we are blessed to be working in this industry as the world truly does come to us.  She let us know that there were 30 countries represented at the party!  Everybody cheered!  The party was just beginning and already there was such a festive spirit in the air!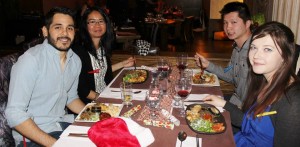 Dinner was served buffet style.  We all lined up with great anticipation for the tasty Korean dishes that we have all come to know and love!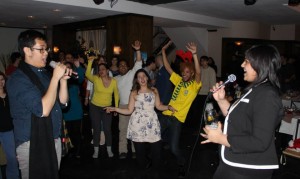 Sarah, our lovely Student Counsellor was our Master of Ceremonies for the evening and she was a big hit!  She animated us and lead us to play so many fun games!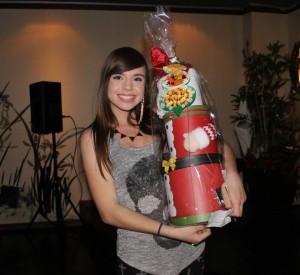 After the games were played and all the prizes were distributed we began to sing karaoke.  So many people got up there to sing and dance.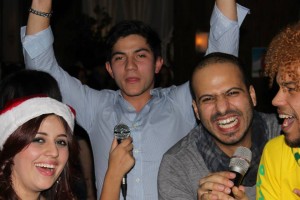 Happy holidays from the EC Montreal team!  Best wishes for a magical Christmas and a Happy & Prosperous New Year!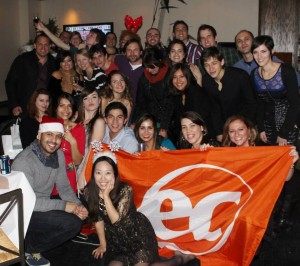 Comments
comments