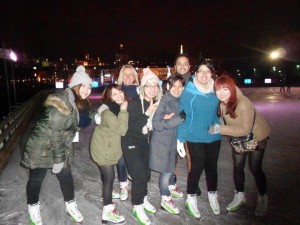 Where will you be when the clock strikes midnight on New Year's Eve?  If you are lucky enough to be in Montreal, the place to be is at the Old Port!
The festivities will begin at 7 p.m. with live animations and a DJ.  At 10 p.m., the musical group The Lost Fingers will perform until the countdown to midnight will begin at 11:55 p.m.
The New Year will be celebrated with spectacular fireworks.  You can dance the night away to the rhythms of a giant megadisco.  You can dance, cheer and celebrate until 2:00 a.m.!
Come join us at EC Montreal and celebrate the beginning of 2014!
Comments
comments