Have you been to Mount-Royal park in the winter time?  There are so  many things to do!  Did you know that you could go snow shoeing, skating, cross country skiing and tobogganing.  Depending on what you use to sled down the hill, visitors are calling it Montreal's most thrilling ride!  Skates, snow shoes, skis and tubes can be rented on site.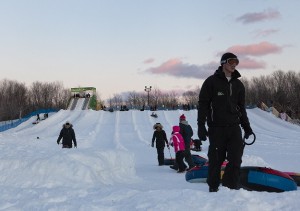 A visit to EC Montreal would not be complete without a fast slide down Mount-Royal!
Look for a weekend outing at the Mount-Royal park on our winter calendar of events!
Comments
comments