Marina Braga has been participating in our Bilingual Semi-Intensive programme since early January.
Here is what she would like to share with all of you: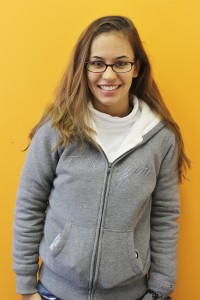 I chose Canada because it would be a new experience for me to be in a place that's cold and where I cold learn French and also improve my English.
I learned a lot, especially from my homestay as I need to communicate in French and they don't speak English to me.  They are awesome!
I made a lot of friends at EC Montreal, most of htem are Brazilian but as I was in homestay, I was able to practice my French every day.
Montreal is an amazing city and I would really like to come back!
======
EC offers many English Courses, including basic English in Montreal.
Comments
comments