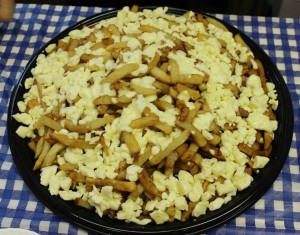 Poutine is not Montreal's national dish, but perhaps it should be!  No visit to Montreal would be complete without feasting on this beloved junk food.  You may ask what is poutine?  It is a dish made up with golden fries, Quebec cheese curds and smothered in beef gravy!
Many of Montreal's eateries have poutine on the menu and there are also many poutineries, that only serve poutine.  They serve many different versions of this traditional Quebec dish.
From Feburary 1st to 7th, Montreal will be embroiled in a city-wide poutine competition where you will get the chance to eat, savour, and devour 30 different types of poutines from some of the city's most respected restos and poutineries. All the featured poutines will be priced at a reasonable $10.
EC Montreal will have a welcome poutine activity on February 3.  We encourage all our student to participate and have an opportunity to vote for their favorite poutine!
Comments
comments