Last December, EC Montreal held a bake sale to raise funds for the Shreiner's Hospital.  We raised a total of $738.00.  We have been holding charity bake sales for the past 10 years, raising money for various charities and initiatives.  For the past 3 years, our charity of choice was the Shreiner's.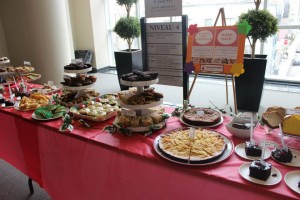 We were so impressed by the work, dedication and care given by the Shreiner's.  They gave us such a warm welcome and spoke to us with such passion and enthusiasm about all the amazing work they do for children around the world.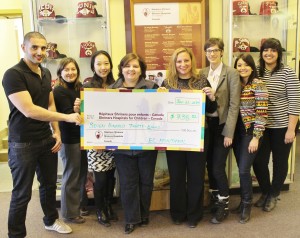 They were also so appreciative and grateful for our support.  They made us feel special.
Throughout the year, EC Montreal helps the Shreiner's Hospital prepare for different fundraishing events.  We believe in what they do and want to contribute to these healing and helping professionals.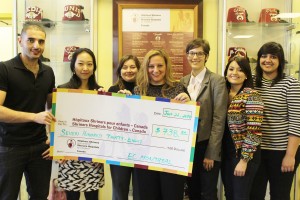 Today, we presented the Shreiner's Hospital with our donation cheque.  We were all overcome with the wonderful feeling that comes through giving!
Comments
comments