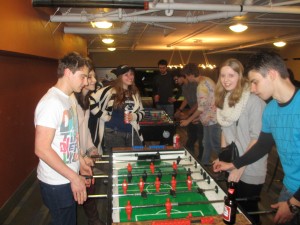 Yesterday was the biggest America Football game of the year: the Super Bowl, an event that raises a lot of passions across the North American continent!
EC Montreal's students were fortunate enough to be able to all get together at the Varcity 515 student residence to watch the Super Bowl on a giant movie-theater like screen and in a movie theater like ambiance!
Our international students had a lot of fun after the game.  The Varcity offers a great array of amenities including billard and foosball tables for students to use, not to mention a cardio room and a weights training room! For those of you that are looking for a place to stay while you are attending EC Montreal, our EC staff can help you secure a room at the residence so you may fully enjoy your Montreal adventure!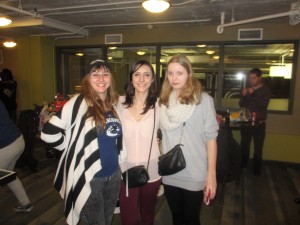 Following yet another successful student activity at the Varcity 515 student residence, the EC Montreal staff is busy preparing for another one: an Open House at the residence this coming Friday afternoon, February 7, 2014. During the open house tours of the rooms and amenities are possible and the students can also watch the opening ceremony of the Sochi 2014 Winter Games!  Students are encouraged to bring their country's flag or wear their country's jersey!
We hope to see you there!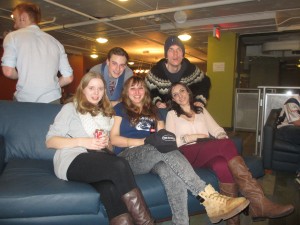 Comments
comments