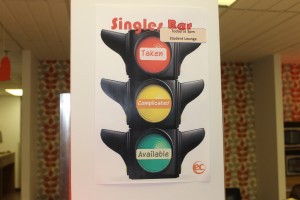 EC Montreal kicked off its first February free social event with a traffic light party!  We served different coloured drinks depending on the person's relationship status.  Red means STOP – "I'm taken!"  Green means GO – "Yes, I'm available" and yellow, well that's for those who are in a complicated situation!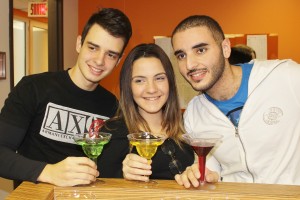 These types of activities are wonderful ice breakers and a great way to mingle and interact with one another.  Those looking for a partner, know exactly who is available!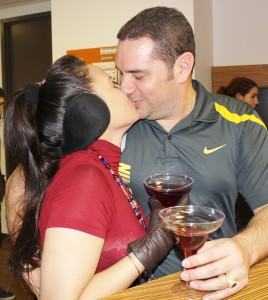 EC Montreal loves to play cupid and are delighted when a match is made!  We have had many students find their soul mate at EC!  Many love connections have been made and many have gone on to get married and start families with the person they met right here with us!  It makes us feel special knowing we played a part in altering the rest of their lives!!
It's all about the love at EC Montreal!
Comments
comments