Last Thursday was National Sweater Day in Canada.
It was Initiated by WWF (World Wide Fund for Nature) on February 6, 2010, Canadians put on a fun sweater and turn down the thermostats by 2 degrees Celcius to support energy conservation and action on climate change. At EC Montreal English School, we are committed to giving back to the communities and one of our biggest responsibilities is to promote a 'Reduce, Reuse, Recycle' policy, taking steps to reduce consumption of energy and natural resources. And this is why we asked all our students, teachers and staff to wear their favorite sweater to participate in National Sweater Day 2014.
We turned down the thermostats in all classrooms and it was already a very cold day in Montreal (-20 degrees Celcius outside!), but knowing that everyone at EC Montreal cares and helps save the environment truly warmed our hearts. Way to go, EC Montreal family!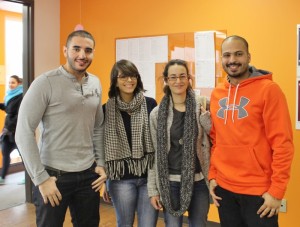 Comments
comments