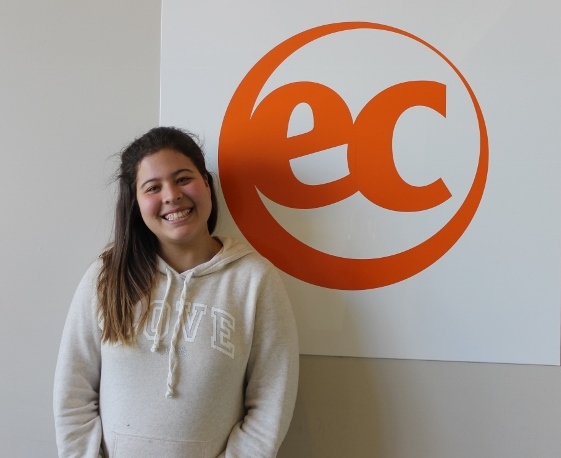 EC Montreal English School is happy to introduce you to Thanya Medina!  She has recently joined our team of student ambassadors and is ready to help our new EC Montreal students settle in to their new environment.
Here is what she would like to share with all of you:
My name is Thanya Medina. I'm 18 years old and I'm from Caracas, Venezuela. I'm half German too.
I arrived here at EC Montreal in October 19, 2013.  Since my arrival, I never lost the opportunity to meet new people, just after two days of being the new girl.
I met my amazingly awesome friends which are from different parts of the globe. Simply AMAZING! After my studies at EC I will fly back to my country and start my university career in Germany. I'll study media and communications. YES I simply love to talk and make new friends; it's one of my favorite things, making new friends and even better from all parts of the world. That's why I love the idea of becoming an ambassador at EC Montreal!
My dream: well, I would love to become a famous actress; many people including my EC friends tell me that I'm perfect for it!
I think that this opportunity of being ambassador is totally amazing and one of the best opportunities that EC Montreal could have given me!
Comments
comments