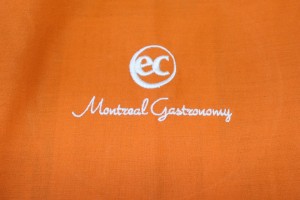 Did you know that April is Gastronomy month at EC Montreal?  We are so excited to introduce our students to all the savours and flavours of Montreal!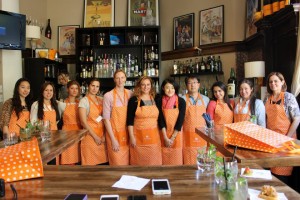 When choosing a plus programme for EC Montreal, Gastronomy was the obvious choice!  Second to New York City, Montreal has the most restaurants per capita and considered the Gastronomy capital of Canada!  There are so many famous and celebrity chefs who own fine restaurants in Montreal!  Jamie Oliver and Chuck Hughes are only two of many renowned chefs!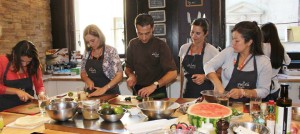 With EC Montreal's Gastronomy programme, students are offered 2 Gastronomy sessions per week.  Most sessions are run at a wonderful organization called Ateliers et Saveurs.  They range from culinary classes, bartending lessons, cocktail sessions, food tours and market visits.  How about a pastry making lesson?  A wine tasting class?  The possibilities are endless!
The free social events in April will showcase the wonderful world of food!  April 2, we kick off the Gastronomy month with a Spring Picnic!  We have had a pretty brutal winter in Montreal this year.  We can't wait to celebrate the start of spring!  We will serve hotdogs on the grill and refreshing watermelon and lemonade!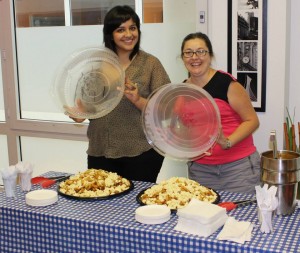 On April 9, we will give our students a real taste of Montreal – we will serve sinfully delicious poutine!  A visit to Montreal would not be complete without indulging in this ultimate junk food!  It is a combination of fries, gravy and cheese!  Is your mouth watering yet?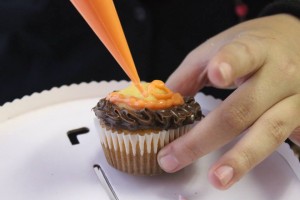 On April 16, we want to see our students' creative side!  We will have a cupcake decorating activity!  We will supply our students with all kinds of frosting flavours and cupcake toppings.  We can't wait to see their colourful and beautiful creations!  We will also have an egg hunt to celebrate Easter!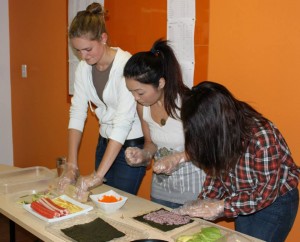 On April 23, we will bring Japan to EC Montreal with sushi making lessons!  We will teach our students how to roll their very own rolls with their most favorite ingredients!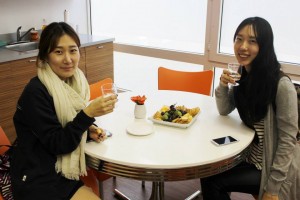 We will end our Gastronomy month with a fabulous wine tasting event!  We will pair Quebec and Ontario wines with local cheeses.  Many will be surprised to taste the quality wines Canada produces!  We have a student from Japan who is a Sommelier.  We will try to convince her to teach us a thing or two about how to taste wine and what we should look for.
You can take one-to-one English lessons in Montreal to focus on Gastronomy terminology or to simply learn as quickly as possible!
What an appetizing month we look forward to at EC Montreal  Bon appetit!!
Comments
comments