The following is such a beautiful story about the wonderful bond that Carmela and Barbara developed with EC Montreal that I simply have to share it with you:
Barbara is studying French and English at EC Montreal. She is from Brazil and she will be here until June 2014. She is being hosted by one of our host families- Carmela& family. Carmela is doing this with all her hear for each of her student and it shows because Beatrice is calling her "Mommy Carmela". Here's a picture of Barbara with her favourite new pet: Dora, her homestay parents' dog: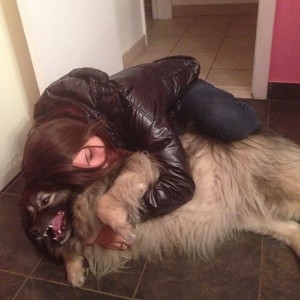 We are extremely pleased to see such bonds developing, and are confident that a lot of our hosts have offered, are offering and will offer similar experiences to our international students.
And to end, here are Barbara's work in Portuguese as a caption for this picture ( she takes pictures of all the dishes she is having):"Nunca fiquei tão feliz ao ver cuscuz na minha vida! Mommy Carmela, thank you for always making me feel at home! I'm so happy! Love you!".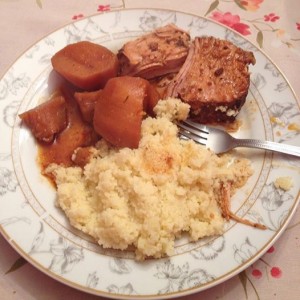 The end… but to be continued with  other wonderful Homestay stories to share!
Paula, Accommodation Coordinator for EC Montreal!
Comments
comments