Why choose EC Montreal?  There are so many reasons; beautiful facilities, qualified teachers, friendly staff, welcoming homestay hosts, but the best reason of all – the destination!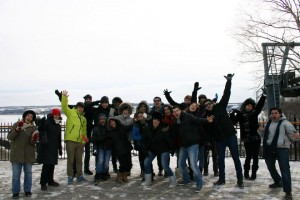 Montreal is one of the most exciting and interesting cities in the world!  We are Canada's second largest city, however, we have a small town feel because of our wonderful transportation system and because all our attractions are centralized.
Montreal is an island with a mountain right in the middle called Mount-Royal.  Mount-Royal represents Montreal's highest peak.  By law, no building in Montreal can exceed its height; 737 feet.  This is to ensure the city is bright, not darkened by large sky scrapers and to ensure we always have a panoramic view of the city from the mountain.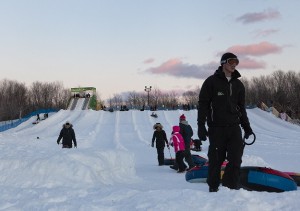 St. Laurent Boulevard is an important part of the city it divides the city between East and West.  The east is generally more French and the west is more English.  We can clearly see this on our homestay maps.  We have identified the English, French and Bilingual speaking homestay hosts by colours; English is red, French is blue and Bilingual is white.  The map illustrates large areas of red and blue with white specks found throughout.  A student can therefore be fully immersed in English or French.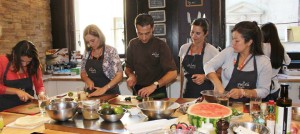 Montreal has over 6000 restaurants on the island of Montreal.  We are known as the Gastronomy capital of Canada.  Second to New York City, we have the most restaurants per capita.  There are many celebrity chefs who own restaurants here; Jamie Oliver, Chuck Hugues and Gordon Ramsay, just to name a few.  Whatever you are in the mood for, you will find it in Montreal.
We are the most cosmopolitan city in the world.  We have the most diversity in our immigrants.  Many will ask, why is that important, well in our industry it is extremely important for our students to feel at home.  Our visitors have often commented that they never felt like strangers in Montreal.  They felt welcomed right away!  The multitude of cultures also contributes to the diverse and amazing cuisine!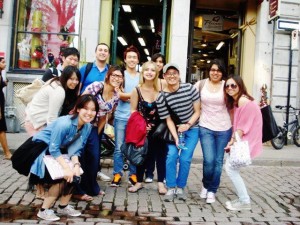 Montreal is rich in art and culture!  We have many art galleries and museums, however, we are also known for our performing arts.  We have the Opera de Montreal, Les Grands Ballet Canadien as well as many theatre production houses.
Montreal is also very big in the movie industry.  Many large studios come to Montreal to film their movies, because it is less expensive than in the Unites States but also because Montreal can look like any city in the world.
We have a mix of the old and new.  It is a large modern city with old European charm.  It is so majestic to see the contract between the new buildings and the heritage buildings around our city.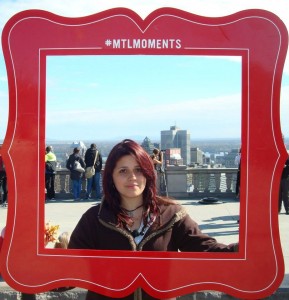 Montreal is also known for its on-going festivals and thriving nightlife!  No matter the season, there is a festival taking place in this city!  Summertime, however, is my favorite time of year because of the beer festival, jazz festival, francopholies, just for laughs festival, blues festival…should I go on?  It is non-stop action!
Every restaurant or bar opens up a terrace or patio outside their establishment.  Our winters are long so when summer rolls along, everyone wants to spend as much time as possible outside, dining or drinking "al fresco".  The entire city is a party and the whole world is invited!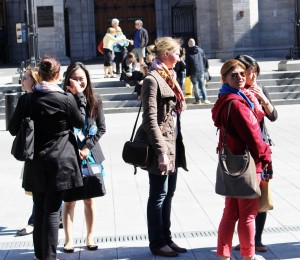 A visit to Montreal would not be complete without taking in all the different neighborhoods; Little Italy, Chinatown, the Gay Village, the Plateau Mount-Royal, the Mile End and Old Montreal!  Each neighborhood is so different from one another.  You will feel you are travelling to a different city!
If you love to eat, shop and party, you will not find a better place than Montreal!  The cost of living is low compared to other Canadian and US cities, so you can do a lot more for less!
If you want to study English, French or both languages, there is no better destination that the magical city of Montreal!  We are waiting for you at EC Montreal and can't wait to show off our city to you!
Comments
comments