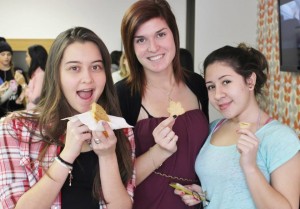 Today EC Montreal held its annual Maple Syrup Festival!  It is maple season in the province of Quebec and EC likes to introduce its students to all our local products.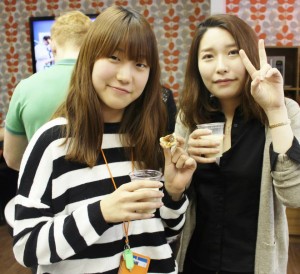 The province of Quebec produces 80% of the world's maple syrup.  There are many maple farms in the region.  When the weather starts to get warmer, the soil produces a lot of water.  This water rises up into the trees.  They are then pierced with special equipment and buckets are hung from the holes.  The water accumulates in the buckets and they are collected every day.  This water is then boiled to evaporate as much as the water as possible.  The longer it boils the sweeter the liquid, which is the maple syrup know and love!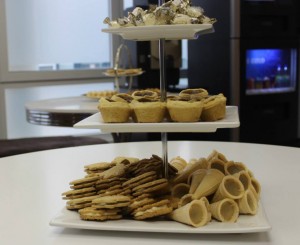 We served our students an array of maple products like maple cookies, sugar cones, maple tarts, maple pies, candies, popcorn and maple flavoured milk.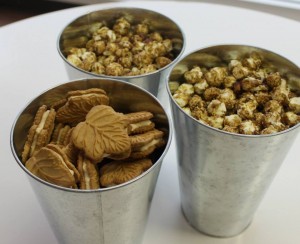 The students enjoyed going from table to table to sample the different sweets prepared with our very own maple syrup!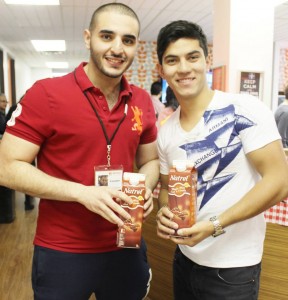 Next week, the maple theme continues with a pancake breakfast!
Life is sweet at EC Montreal!
Comments
comments