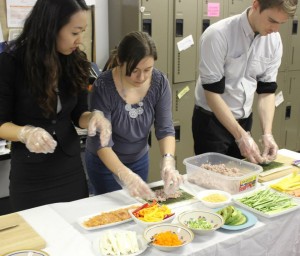 Last week, EC Montreal staff and teachers got together for our annual team-building activity; sushi-making lessons.  Our Operations Manager, Renee, lead the activity and taught us how to roll our own sushi.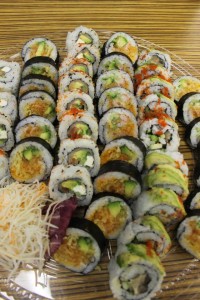 We had a variety of ingredients set up so we can create our very own sushi roll!  We had smoked salmon, cream cheese, shrimp, cucumber, red pepper, avocados and so many other delicious ingredients.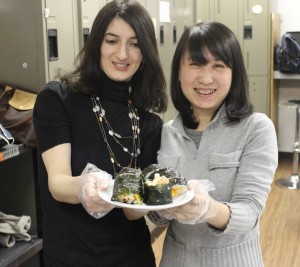 It was so much fun interacting with our work colleagues while learning how to prepare sushi.  We laughed and talked and enjoyed each other's company!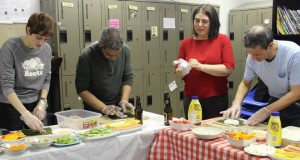 We all tried each other's sushi and laughed at our very creative inventions!
The EC Montreal team is as strong as ever and committed to creating a wonderful environment for our students!
Comments
comments