This week, watching the movie « Les choristes » is scheduled on EC Montreal's activity calendar. Each month EC Montreal students enjoy participating in a huge variety of different free activities in the afternoon as part of the Academic Year programme. Besides watching French and English movies, students will also have the chance to gain special skills for work in our English/French for work clinic or train their oral comprehension on special lecture and pronunciation classes. The best thing is that all these activities are free for our students! If you think about studying English or French abroad, EC Montreal is the right place to do so because we can assure you that you will receive even more services than what you paid for!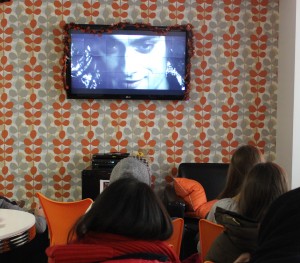 "Les choristes" – translated "The chorus"- is a French Drama released in 2004 and directed by Christophe Barratier. This well-known movie-musical narrates the story of Pierre Morhange who returns to France when his mother dies. The mayor part of the movie is based on a flash-back which shows us Pierre Morhange's childhood and youth in a boarding institution for difficult boys, called "Fond de l'Etang" (Bottom of the pond) and how his music teacher Clement Mathieu brightens his life through music.
The film music of "Les choristes" was composed by Bruno Coulais. The boys participating in the choir in the film, had several performances and gave several concerts.
Comments
comments