We are proud to introduce you to Heather Johnson!  She recently joined our team of English teachers!  Here is what she would like to share with all of you: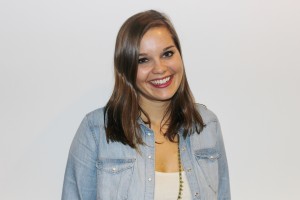 Teaching at EC Montreal is a truly wonderful experience that I consider myself very lucky to have! The atmosphere, opportunities, and experiences promised are really what are delievered here. The excitement both students and staff alike, have to be a part of something like EC is very apparent! Being a language teacher in a city as culturally diverse as Montreal is amazing! Every day in class I'm able to learn more about our world and the people who live in it.  Not many opportunities can offer you that!
I believe it takes a special kind of person to move to a new country to learn a new language. It's an honour for me to help those inspiring people along on their journey, especially doing so in a city I love! For me, being in a great place with great people is always my goal; I'm fortunate enough to have found that at EC Montreal. I hope you will too!
Comments
comments