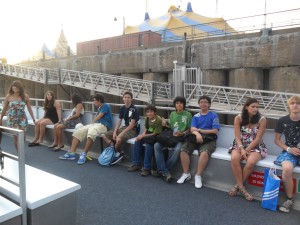 On May 13, EC Montreal will take its students to a Cirque du Soleil show!  We are so excited to introduce our students to the Cirque as it was born in Montreal!  This is a fact we are extremely proud of!
The show Kurios' theme is reality is relative.  It encourages its spectators to delve into a world of curiosity where seeing is disbelieving!  The show immerses the audience in a mysterious and fascinating realm that disorients your senses and challenges perceptions, leaving you to wonder if it is real or just your imagination!
Kurios captivates its audiences with a blend of unusual curiosity acts and stunning acrobatic performances by the Cirque du Soleil.
The show will take place at the Old Port of Montreal under the majestic circus tent!
Students can purchase their tickets at the EC Montreal office for only $30.00.
Comments
comments