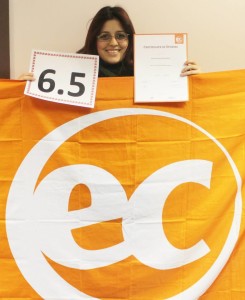 Do you have an IELTS exam in Montreal scheduled this year?  Are you stressed about meeting your target score?  EC Montreal can help!  EC Montreal offers the Higher Score IELTS preparation course.  The course is exam focused and is designed to help our students succeed!
Students work on the different components of the IELTS exam from Monday to Thursday and on Friday they have practice tests.
EC Montreal employes dedicated teachers who do everything possible to ensure our students reach their target!  EC Montreal is your ticket to an IELTS exam success!
Comments
comments