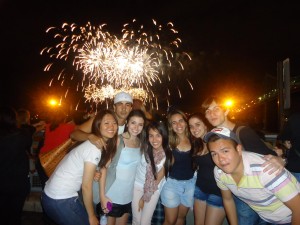 It's official, the mayor of Montreal made the announcement this week!  Montreal bars will stay open until 6:00 a.m. starting this June.  Montreal is already the party city of Canada where are bars are open until 3:00 a.m.  This is much later than our sister cities; Toronto, Vancouver and Halifax where the bars close at an early 1:00 a.m.
The mayor declared that a big metropolis like Montreal will further enhance its nightlife and party reputation even further.  As it is, second to Las Vegas, Montreal is the destination of choice for bachelor parties and other festivities!
With over 6000 restaurants and countless bars and nightclubs, Montreal is a city made for those who enjoy life!  We work to live compared to other North American cities whose philosophy is that they live to work!  The quality of life in our beloved city is so important to us!
EC Montreal students notice this right away when they arrive.  We are a welcoming city and we share our love for life, food, drink and entertainment with our visitors.
Let the party continue until 6:00 a.m.!
Comments
comments