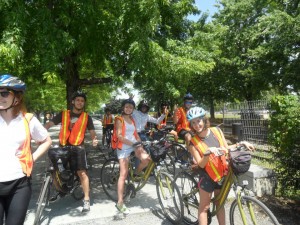 You may have noticed the bixi bike stands set up this week all over the city.  That means spring is here and there are warm summer days in our near future!  Montreal has been voted the best bike city in North American and 11th in the entire world according to the Copenhagenize index.  Cycling, according to the Index, is on a rise in Montreal due to several factors, including our awesome bixi bikes and the massive cycling routes around the entire city.  There are bike paths all over the city and a path that leads up to all 4 universities in the city!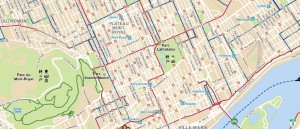 The city of Montreal purchased the bixi bikes and is encouraging all its residents to turn to the bicycle as their main mode of transportation!  The system is easy!  You can purchase a day, month or season pass to rent out the bike.  You can return it to any bixi bike stand in the city!
There is a bixi stand right outside the EC Montreal school.  We hope to see many of our students tour the city by bike!
Ride on our cycling friends, ride on!
Comments
comments