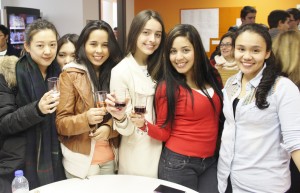 Yesterday, EC Montreal held a wine tasting activity to end our Gastronomy month.  We paired Canadian wines with local cheeses.  Wine always tastes better with food!  We served cheese, bread, berries, crackers and nuts.
We served a selection of white, red and rosé wines!  The students were very impressed to get a taste of our local flavors.  They were surprised to learn that Canada produces such wonderful wines!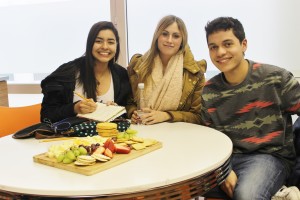 The students had a great time interacting with one another and practicing their language skills.  It was wonderful listening to them make an effort to practice!
We presented images of past EC activities on the television and it was paired with great music.  Some students got so emotional watching all the wonderful things they did during their language adventure!  They had forgotten some of the friends they had made and the events that took place!
Comments
comments