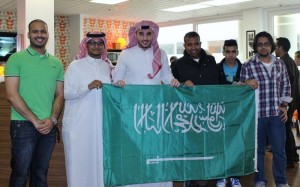 As of May 5, 2014, EC Montreal will have prayer rooms available to our Muslim students.  Out of respect for their religious beliefs, we are happy to make them feel more comfortable at EC.
Room 1 will be designated to our Female students and Room 10 for our Males.
We hope they will use the space made available to them and spend more time at the school.
EC Montreal cares about our students and want them to feel at home with us!
Comments
comments