EC Montreal students realize it immediately after their arrival, that Montreal is an interesting, unique and cool city!  We bet you didn't know the following fun facts about Montreal: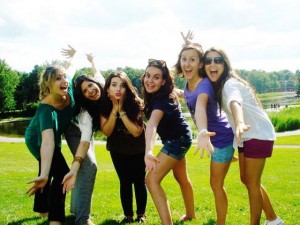 Assasin's Creed, one of the most popular and profitable video games ever was made in Montreal
The very first hockey game in the world was played in Montreal on March 3rd, 1875 at Victoria rink. Not surprisingly, it ended in a fight.
In total, 80 languages are spoken in the Montréal region, including French, English, Italian, Spanish, Arabic, Greek, Chinese, German, Portuguese, Creole and Vietnamese.
Both Mount Royal Park and New York's Central Park were designed by landscape architect Frederick Law Olmsted
Montreal has the highest number of restaurants per capita in Canada and the second highest in North America after New York City.
Montreal is actually an island – about 5 times larger than Manhattan!
No building in Montreal can be taller than the cross on the Mount Royal Mountain.
Montreal is home to the world famous Cirque du Soleil.
Montreal was home to the 1976 Summer Olympics. They were the first Olympics ever held in Canada.
There are 11 university level institutions in Montreal including four that are world-class. Students pay some of the cheapest tuition in Canada.
It is home to an "Underground City", a climate-controlled labyrinth of 2000 shops, spread over an area of 33 km.
Montreal was built around a mountain – Mount Royal – which the city was named after. Mount Royal Park is located on the mountain and was designed by Frederick Law Olmsted, the same person that designed New York City's Central Park.
Montreal's flag has five symbols on it. The first is the cross which represents the Christian principles on which the city was founded. The other four represent the largest nationalities of the first settlers: the fleur-de-lis for the French, the Lancastrian rose for the English, the shamrock for the Irish, and the thistle for the Scottish.
John Lennon's song – Give peace a chance – was written in Montreal during a Bed-in at the Queen Elizabeth Hotel on June 1, 1969.
Comments
comments