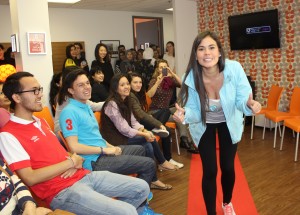 EC Montreal kicked off it's health & fitness month with an atheletic wear fashion show!  To create awareness for the importance of physical activity and wellness, we wanted our students to think come to school wearing their sports attire.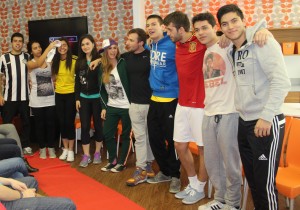 We placed a red carpet in the centre of the student lounge and played some electric music.  The students took turns on the catwalk.
We asked the audience to cheer for the best outfit and most creative walk!  The winner received a gift card from starbucks.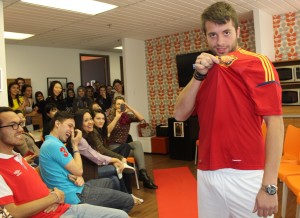 For the next few weeks, EC Montreal will be offering our students a variety of wellness activities such as a healthy lunch day, a dance fit class and a nature walk.
There is always something wonderful happening at EC Montreal!
Comments
comments