Joao Paulo  is registered in EC Montreal's bilingual programme.  He is loving his EC experience!  Here is what he would like to share with all of you: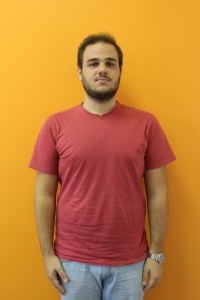 I chose EC Montreal because I wanted to study French and English and live in a city where I could practice both.
I have improved a lot with the amount of homework and with the help of the teachers. I like that the teachers keep a good rhythm in class, forcing us to learn much more during the few hours at school.
My homestay is AMAZING. She is a lovely person and I really love to be at Sylvie's house.
Most of my new friends are from South America, but a lot of Swiss people too! The school's staff is really nice and they are always helpful. I'll never forget my stay in Montreal, the city is awesome! Of course I would recommend EC!
Comments
comments