Luisa Rincon is participating in EC Montreal's Academic English course.  She is enjoying her EC Montreal experience so much that she decided to submit another testimonial.
Here is what she would like to share with all of you: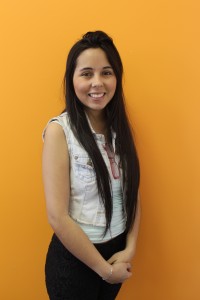 I've been in Montreal for four months.  This experience has been awesome!  The people, the culture, the food are things that probably I'll miss.  Also, EC Montreal is a good place to learn.  The teachers are dedicated and there are people from different countries.  It is the perfect opportunity to know something about other cultures.
Every day, you have something to do.  You usually can share with your friends and have a great time.
I'm very happy here in Montreal.  I really recommend EC Montreal to all of you!
Comments
comments