Mariko is an Academic Year student who is placed at our elementary level of English.  Purchasing a ticket to the Cirque du Soleil on her own was a very big moment for her!  She was so proud of this small achievement!  It was a real milestone moment during her language adventure at EC Montreal.  Here is what she would like to share with all of you: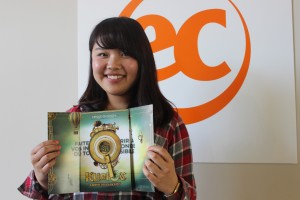 "Hi, my name is Mariko. I 've been here for 2 months.
About 2 weeks ago I bought two tickets for Cirque du Soleil by myself.
I was very happy because I can't speak English well, but I could do that.   I will never forget the day…And I want to learn English more and more."
We hope Mariko will keep up the great work and communicate many more milestone moments with us!  We are so proud of her!!
Comments
comments