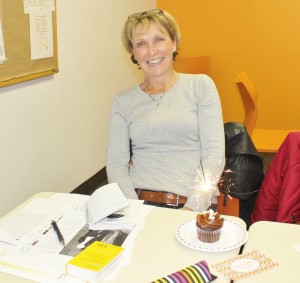 Ute Mueller Spaeth has been participating in EC Montreal's Semi-Intensive English Programme since May 3, 2014,  Today was her last day at EC Montreal and she wanted to share her experience with all of you!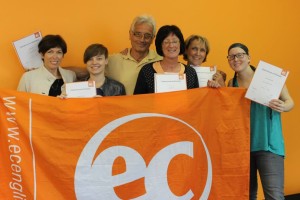 I contacted a travel agency in Germany which offers language courses in Canada. at EC Montreal, I've learned and improved my English skills.
My favourite activity at EC was the talent show. It was awesome and exciting! It was a great idea. Our teacher motivated us in a wonderful way so I became more confident speaking English.
My host was perfect. We had so many interesting conversations at dinner with delicious meals. I got many suggestions from her about exploring Montreal. She was always helpful and full of kindness.
The people in my class came from all over the world like Japan, Venezuela, Brazil, Saudi Arabia etc.  I will recommend EC to my friends in Germany because this was the most exciting experience I've ever had!
Comments
comments