If you are looking for something to do this long Victoria Day weekend, checking out our Six Flag's Amusement Park, La Ronde, will surely be entertaining!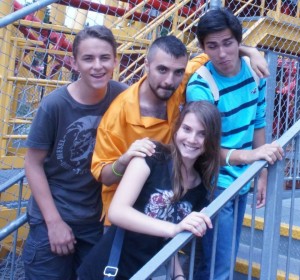 La Ronde is located on St. Helene's island.  This man-made island was built in the 1960's from all the dirt and rocks that were excavated to build our 33 kilometers of underground in Montreal!  This island now houses all the major tourist attractions.  In addition to La Ronde, there you will find the Montreal Casino, the F1 Grand Prix circuit, the Biosphere, which is a water museum, Parc Jean Drapeau, a waterpark and a beach!!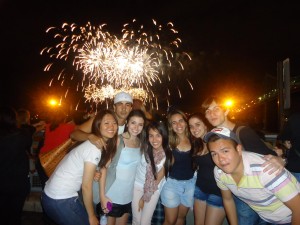 When the weather starts to get warmer, a visit to St. Helene's island is a wonderful way to spend the day!
La Ronde has countless amusement park rides, games, restaurants and water slides.  Starting, June 28, it will also host the International Fireworks exhibition!
La Ronde has the biggest wooden roller coaster in the world!  It is appropriately named "The Monster".
EC Montreal will be taking our students to visit La Ronde on June 28.  We will spend the entire day at the amusement park and end the evening by watching the very first fireworks show!
There is no cooler city in the word than Montreal!
Comments
comments