New CIC regulatuions came into effect on June 1st.  C-30 Work Permits will no longer be issued for students participating in a language Co-Op programme.  Students who made their applicaiton before June 1st can continue to particiapte in the 3 Language Co-Op programmes available at EC; Unpaid, Paid / Self-Placement and Guaranteed Paid Programme.  Students who already posses the work permit can legally particiapte in the Language Co-Op programmes in Canada.  If the work permit application was submitted before June 1st, and the placement is within the next 3 years, the permit remains valid.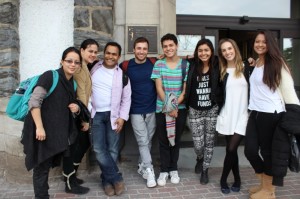 What's next for new students?  We have great news!  EC Canada will be offering 2 new placement programmes, giving students great opportunities to practice their language skills outside the classroom while immersing themselves in the Montreal community.  These volunteer experiences can be added to their resumes increasing their chances of success in the job market.
Charitable Volunteer Placement
This full-time volunteer placement gives students many work opportunities within federally registered charities.  The placements offer hands-on meaningful work, where the student contributes to the community while also building their skills set and improving their language.  Students have the opportunity to practice their English or French in a real social context.
Participants are placed for a 4 to 16 week placement.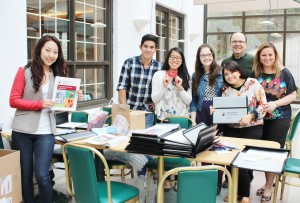 Placement fields:
Community service:  Placements with public service organizations and advocacy organizations.  Examples include:  seniors' centres, care centres for special needs individuals, publicly owned tourist destinations, community outreach groups that help the poor and people with addictions.
Environmental Conservation:  Placements with organizations doing environmental advocacy and hands on restoration work in the wilderness.  Examples include:  carbon offsetting societies, organizations that promote awareness of climate change, organizations working on restoring wetlands.
Wildlife Protection:  Placements with organizations focused on wildlife protection and restoration.  Examples include:  organizations helping injured or orphaned animals recover.
Accommodation is provided for students on wilderness placements.  This accommodation is free of charge and is full board.  Accommodation is often shared in a hostel-style setting, with 2 or more beds in a room.  Students have access to kitchen facilities and have a shared washroom.  Wilderness locations are remote, so there is very seldom access to shops.  These may not be ideal placements for students with very specialized dietary needs.
Accommodation is not provided for students doing their placements in the city.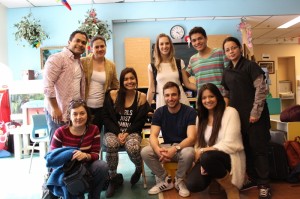 Key points:
Unpaid
Full time placements with registered charities
Placements available in Montreal, Toronto and Vancouver
Minimum placement is 4 weeks
Maximum placement is 16 weeks
16 to 30 hours per week in city placements, more in wilderness placements
No minimum or maximum number of study weeks are required
All Charitable placements are pre-placements, meaning students must be placed and apply for their C-50 Work Permit before they come to Canada
Requirements:
Intermediate level of English or French
19 years and above
C-50 Visa
Application for Charitable placements must be made 12 weeks or more before arrival.

Step 1:  Student completes application indicating type of placement and length of stay
Step 2:  Skype consultation with the student.
Step 3:  Student is matched with a Charitable Organization
Step 4:  Student receives the Placement Agreement that the student uses to apply for their C50 Work Permit (visa).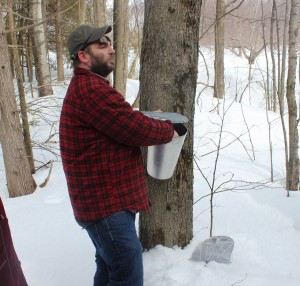 Farmstay
Farmstay offers an opportunity for students to enjoy the countryside, and experience farm life.  The Farmstay Programme gives international students the opportunity to do this, and to get a "natural" Canadian experience.
In Farmstay, students are placed for a 2 to 4 week period at a farm in the wilderness of BC, Alberta, Ontario or Quebec.  There, they live with a family and assist in the day to day upkeep of their family farm.  Students see the great outdoors, get up close and personal with animals, and try Canadian food, fresh out of the ground.
Farmstay gives students an added opportunity to practice their English or French in a real social context.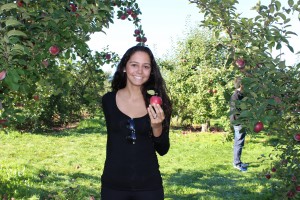 Sample Placements:
Vegetable / Fruit Farm:  small farms specializing in mixed vegetables or fruits, includes orchards.
Arts/Crafts/Artisanal Food Processing:  Farms specializing in production of small craft foods or craft products like certain types of jam, or specialized lamb, or heirloom vegetables.
Mixed Farms (animals and produce):  These are typical "family" farms that students would be used to seeing in TV programmes and movies.  They include a small collection of animals, and a medium sized patch of crops.
Ranches:  Cowboy placements, usually done on a small guest ranch, occasionally done on larger cattle ranches.  Students must have experience with horses.
Vineyards:  Small hobby vineyards producing regional wines.
 Sample Work:
Gardening
Harvesting
Caring and Feeding for Animals
Cleaning / Maintenance
Household accommodation duties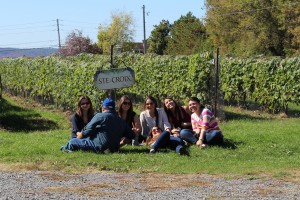 Key points:
Unpaid
Visitor visa
Includes room and full-board accommodation
Includes one-way bus transportation from city to host farm.  For any placements out of province, students will receive a $50 transportation subsidy.
Placements available in Montreal, Toronto and Vancouver
All placements are isolated, far from cities, and students will not be able to commute from a city to their farmstay
Minimum placement is 2 weeks
Maximum placement is 4 weeks
15 to 25 hours per week
Students must be registered at least 6 weeks in advance of their placement start date
No minimum or maximum number of study weeks
Placements are not available in December and January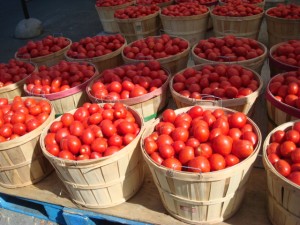 Requirements:
Low-Intermediate level of English or French
19 years and above
Students must be physically able to perform farm work.  This includes being able to lift at least 20 kg.
No allergies to animals, wild grass or pollen
Application for Farmstay Programme must be received at least 6 weeks in advance of desired start date.

Step 1:  Student completes application indicating type of placement and length of stay.  Student must make more than 1 choice of farm type.
Step 2:  Consultation with the student.
Step 3:  Student is matched with a farm and is sent a Farmstay Profile and a bus ticket with instructions.
These 2 programmes will compliment our EC Montreal students' studies while giving them an experience of a lifetime!
Comments
comments