The month of July is quickly approaching and EC Montreal has a ton of exciting events planned!  July is definitely one of EC Montreal's most exciting months!  It is festival season in Montreal!  We plan to give our students a taste of everything Montreal has to offer!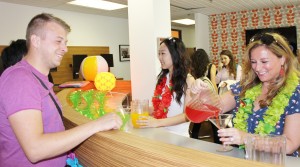 Our free weekly activities will include a sounds of Jazz cocktail lounge during the first week.  We will play Jazz music while serving our students our signature EC martini cocktail!
EC Montreal will host a beach party on July 9.  We will decorate the student lounge into a tropical paradise with palm trees, beach balls and surf boards!  Students will enjoy tropical drinks and BBQ hot dogs!
The following week, we will give our students a sweet treat with an ice cream bar!  Students will have a chance to build their own sundaes with many flavours of ice cream sauces, whipped cream, fruit, nuts and sweet sprinkles!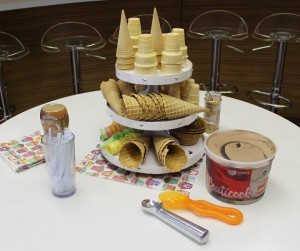 Salsa dance lessons with margaritas is on the menu the following week.  We will have a professional dance instructor come in to teach our students some spicy moves!
The month will end with our annual African dance lessons!  A professional performer for the Festival Nuits d'Afrique will come in again this year to teach us the smooth moves of Africa!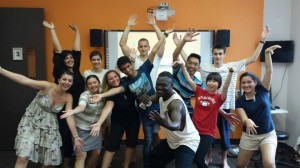 We will also offer a lovely variety of optional sports, cultural and tourist attractions throughout the month.  The weekend excursions will include trips to Quebec City, Ottawa, New York City and Toronto / Niagara Falls.
We can't forget to include the many wonderful welcome parties!  Look out for Karaoke nights, Bowling, Pub nights and of course, the many tastes of Montreal!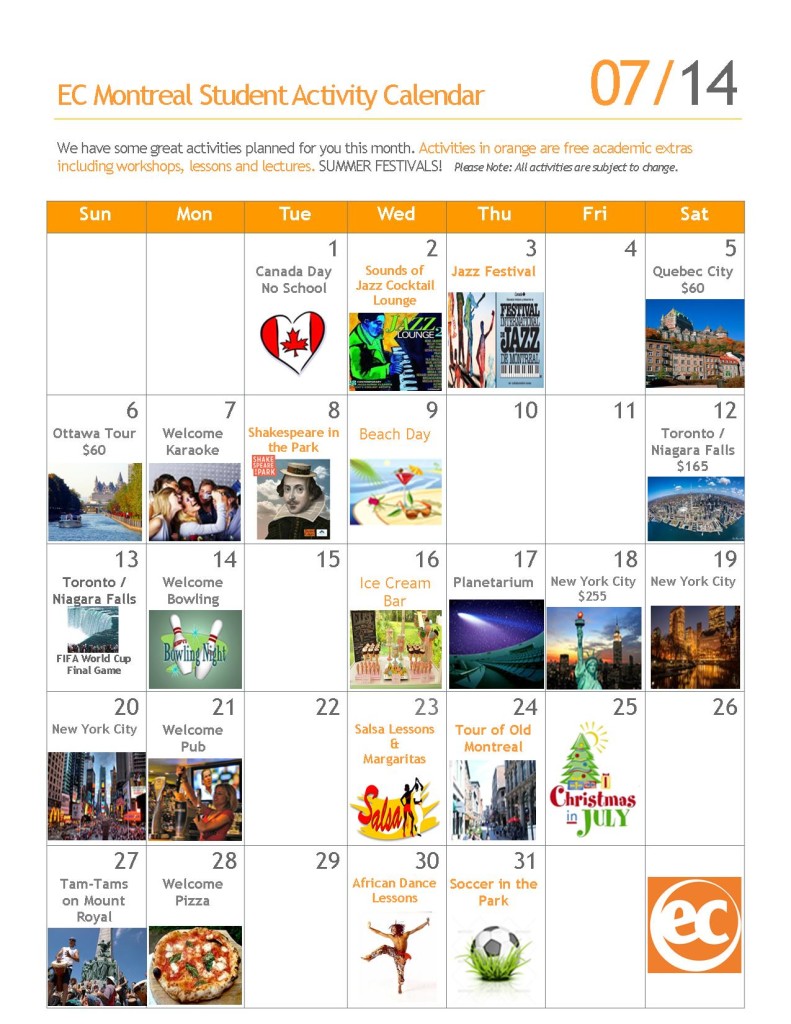 What a festive season we look forward to at EC Montreal!
Comments
comments