We are so proud of the team of student ambassadors at EC Montreal!  They take their job very seriously!  It is their role to help welcome our new students and to their first friends at EC Montreal!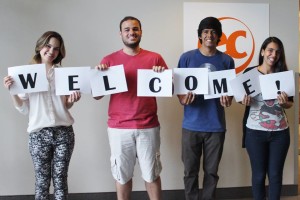 Every Monday morning they arrive to school early and help us to accompany the new students to their testing room.  They chat with them and try to put them at ease!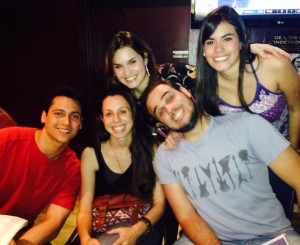 They also help us to promote our activities and encourage students to participate!  They introduce students to each other and show them the ropes!
Our ambassadors also play a huge role in enforcing EC Montreal's language policy!  If they hear someone speaking another language, they approach them and convince them to switch to English or French!
Being a student ambassador has many benefits!  Students receive a special certificate at the end of their studies along with a letter of recommendation.  They can also add this experience to their resume to help them secure a better job in the future!
If you are interested in becoming a student ambassador, come see us in the office and join our fabulous team!!  For everyone interested in coming to EC Montreal to learn English or French, you already have friends waiting for you!
Comments
comments