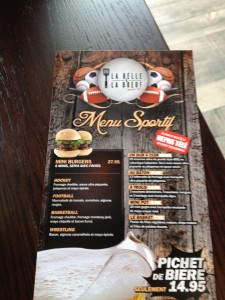 We are so excited at EC Montreal!  We have a new neighbour!  It is a funky, retro establishment that serves burgers, poutine, mac & cheese and has a full bar!  The most exciting bit is that they have a large patio where we could enjoy great food, drinks and the wonderful Montreal summer weather!!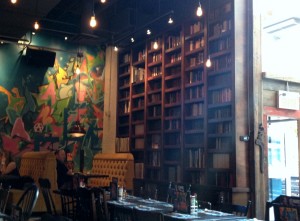 The décor is extremely retro with furniture from the seventies.  There are velvet couches and booths as well as old fashioned televisions, radios, lamps and floor to ceiling book shelves!  Patrons are encouraged to take a book while they wait for their meals.
The burgers are enormous and so are the drinks…and they are delicious!  If you are gluten-free like me, you are in luck!  They have a gluten-free bun option!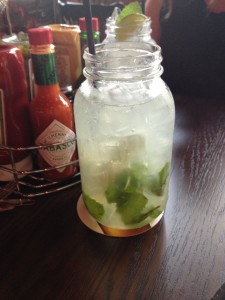 EC Montreal plans to host many welcome parties and group dinners at La Belle et La Boeuf which translates in English to The Beauty and The Beef!
Comments
comments