Nora Meszaros is one of our Young Learner students participating in EC Montreal's Classic Homestay programme.  She is learning French but finds Montreal is the perfect place to improve both her English and French skills!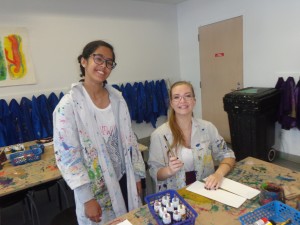 Here is what she would like to share with you about her EC experience: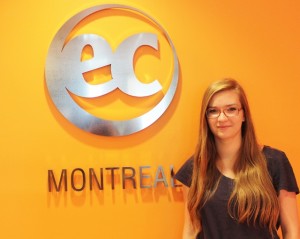 I chose Montreal because it sounded like an amazing city.  Also, it gives me a great opportunity to practice both English and French.  It was a lot of fun to meet so many new people from different countries.
Although I've only been here for one week, I already feel more confident speaking French and English.  My teacher is very friendly and encourages all of us to speak more.
the afternoon and evening activities were the best part of the day.  We got to see beautiful parts of the city.  I enjoyed the visit to the contemporary art museum the most!  We learned new things about art, made our own painting in a workshop and had a lot of fun with the other students and the social leaders.
Everybody is so nice and it's interesting to learn more about their home town. 
One of the best parts, though, is my homestay.  Living with a family gives you the chance to really get to know Montreal's lifestyle.
Comments
comments