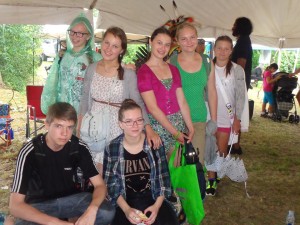 EC Montreal students are so excited!  The Quartier des Spectacles – also known as the entertainment district will be transformed into a First Nation's village from July 30 to August 5.
Many of ours students are very curious about our native Indian people.  They are the first nations that occupied our land for many, many years, before the European settlers arrived.
There are still many Indian reservations around Quebec that host events!  They invite the public to learn more about their culture, music, food and dance.
Just last weekend, our Young Learners attended a First Nation's Pow-Wow in Kanawake.  They witnessed traditional dances, music and artwork.
Now, everyone can take a stroll over to the entertainment district to get a glimpse of this culture that has been preserved so many years!
Comments
comments