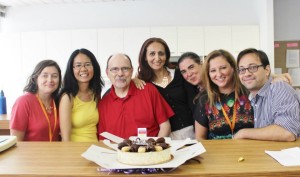 The 2014 World Cup has come to an end – it was a month long of excitement, tears, laughter, frustrations and bonding!
EC Montreal celebrated every bit of this tournament with viewing parties, decorations and the traditional staff pool.
7 staff members including our administrative and teachers held our own competition.  We all put in $5 and picked 3 teams each.  The person who's team would win, would claim the money!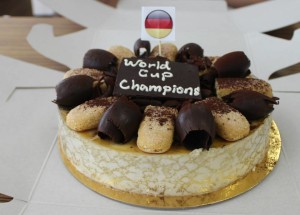 Mary, our IELTS teacher, picked Germany and was the lucky winner!  She used her earnings to buy a celebratory cake that we could all enjoy!  Don, who had picked Argentina was the silver medal winner and Elisa who had the Netherlands won the bronze.
We all gathered together to re-cap the world cup games and laughed at all the crazy moments that were part of this tournament!
It was a great bonding experience with the EC Montreal team!
Comments
comments