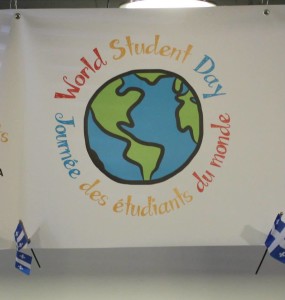 EC Montreal is a member of Languages Canada.  This association has members in both the private and public sector from coast to coast.  Being a member is very important as it ensures that our school is offering quality in all of our service areas; academic, accommodation, activities and administration.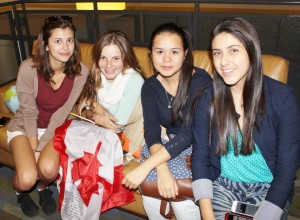 This year, Languages Canada initiated a national event called World Student Day!  This day will be celebrated annually by all Languages Canada members.  It is a day to say thank you to all our international students for choosing Canada for their language learning needs.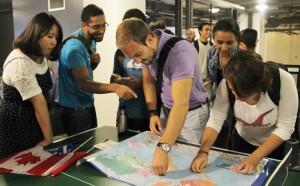 The event was held on August 8.  EC Montreal held a party at the Varcity 515 Residence.  We proudly displayed the World Student Day banner right beside our EC flag!  We had globe beach balls and Canadian and Quebec flags as decorations.  We had a map of the world on display and asked our students to place a sticker on the city where they are from.  It was so beautiful to see how many nationalities are present at EC Montreal.  We currently have 38!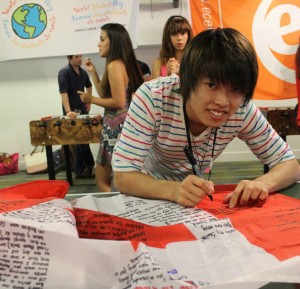 We served traditional Montreal foods; poutine, smoked meat sandwiches and hot dogs!  We also served baskets and baskets of potato chips!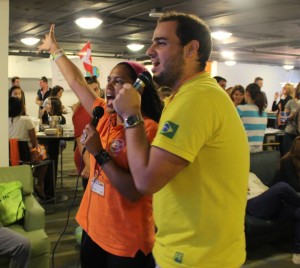 Our amazing student ambassadors helped us prepare for the event and assisted in entertaining our students by singing karaoke, playing billiards, table tennis and foosball.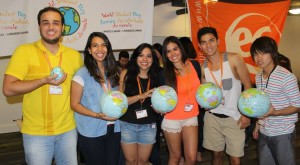 Our Centre Director, Elisa, gave a speech and grouped everyone together for a memorable photo!
Celebratory cake was served and our lovely English teachers Melissa and Maria Elena, sang Stand By Me.

It was a wonderful afternoon at EC Montreal.  Happy World Student Day to all our International students!  Thank you for choosing Canada and for choosing EC Montreal!
Comments
comments