Ryo Koyama is part of a group of students sent to us by the Hitachi company in Japan.  He is taking part in EC Montreal's General English programme with a focus on presentations during his customized lessons.  Here is what he would like to share about his EC experience: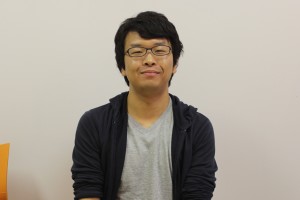 I am studying English for my work.  My goal is to achieve 600 on the TOEIC test when I complete my studies.
At EC Montreal there are a lot of students from Brazil, Mexico and many other countries.  I learned a lot about culture differences between Japan and other countries.
My weakness is speaking and at EC the focus is on talking so I think this school fits me.
My homestay is kind.  I'm comfortable living with a family.  My homestay has other students in the home so I have a lot of opportunity to talk with my housemates.
Comments
comments