Takuya Hashimoto is a student from Japan who is studying in our General English programme.  He is employed by Hitachi and they chose EC Montreal for him to improve his English skills.
Here is what he would like to share with all of you about his EC experience: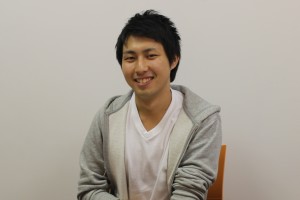 I am studying English at EC Montreal because I need English for my job.  My company sent me here.
My listening skills have improved but my writing and speaking skills need more work.  I had a good experience at EC Montreal, for example, I made many friends from other countries.
I have done a lot of sightseeing and participated in many activities.
I will never forget this experience.
Comments
comments