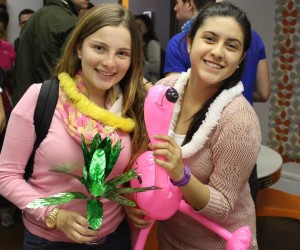 This week, EC Montreal held a beach party for our students.  There is an unusual cold front that hit our region and it is unseasonably cold.  The temperatures dropped to a 15 degrees and the average temperature this time of year is 27.  This cold, wet weather has put a damper on our student's mood.  We wanted to do something to cheer them up!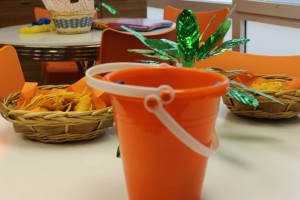 We decorated the lounge in a tropical theme with palm trees, sand pails, Hawaiian leys, surf boards and beach balls.  We played beach music to set a great atmosphere!
We had mini hotdogs on the grill and served fruity cocktails.  Every table had baskets of tasty snacks.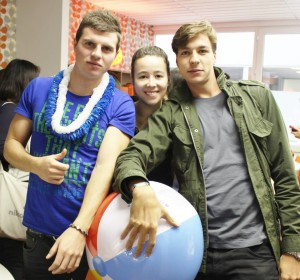 We brought a little joy and sunshine to our students' day and it felt so great!
Life's a beach at EC Montreal!
Comments
comments