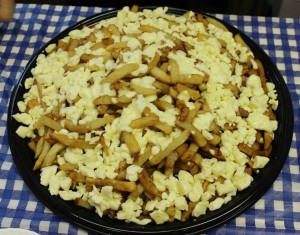 EC Montreal students will be there in numbers, for sure!  They have grown to love Montreal's ultimate junk food made from cheese, gravy and golden fries!!
The Poutine Festival will run from August 21st to 23rd and will include three nights of concerts, with over 10 different musical acts, and 10 different poutine vendors. Montreal poutine restaurants like Lucky's and Pied de Cochon will be in attendance, as will others from all around Quebec, making the festival the perfect chance to taste a wide variety of poutines!
The Poutine Festival takes place in Drummondville  which is about an hour away from Montreal.
A 1-day ticket to enter the festival is $20.  Bon appetite everyone!
Comments
comments