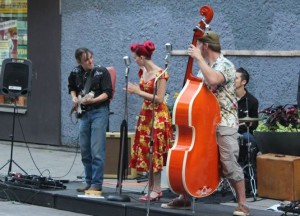 EC Montreal is looking forward to a long weekend.  Monday is Labor Day and most business and establishments will be closed.  EC Montreal has a beach day at the Clock Tower Beach scheduled this Saturday; however, we encourage everyone to check out Nuit Blanche on Mount-Royal sometime during our long weekend!
One final street festival is going to end the summer in Montreal with an epic and artistic bang! Nuit Blanche sur Tableau Noir (NBTN), will be transforming Mont-Royal Avenue into a combo sidewalk sale, art festival, and nightlife hub for 4 days from August 28 to August 31.
Nuit Blanche in French means sleepless night.  This means that the festivities will take place all night long.  When a French speaker says that they spent une nuit blanche it means they didn't sleep a wink!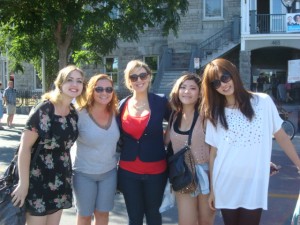 The festival will include art, cinema, workshops, live musical performances and food!  There will be food trucks out on the street and a special patio will be set up.  There will be plenty of eating and drinking going on!
The NBTN festival will be held on Mont-Royal Avenue, from St. Laurent all the way to d'Iberville.  There is a lot to see and check out during the 4 day festival.
Comments
comments