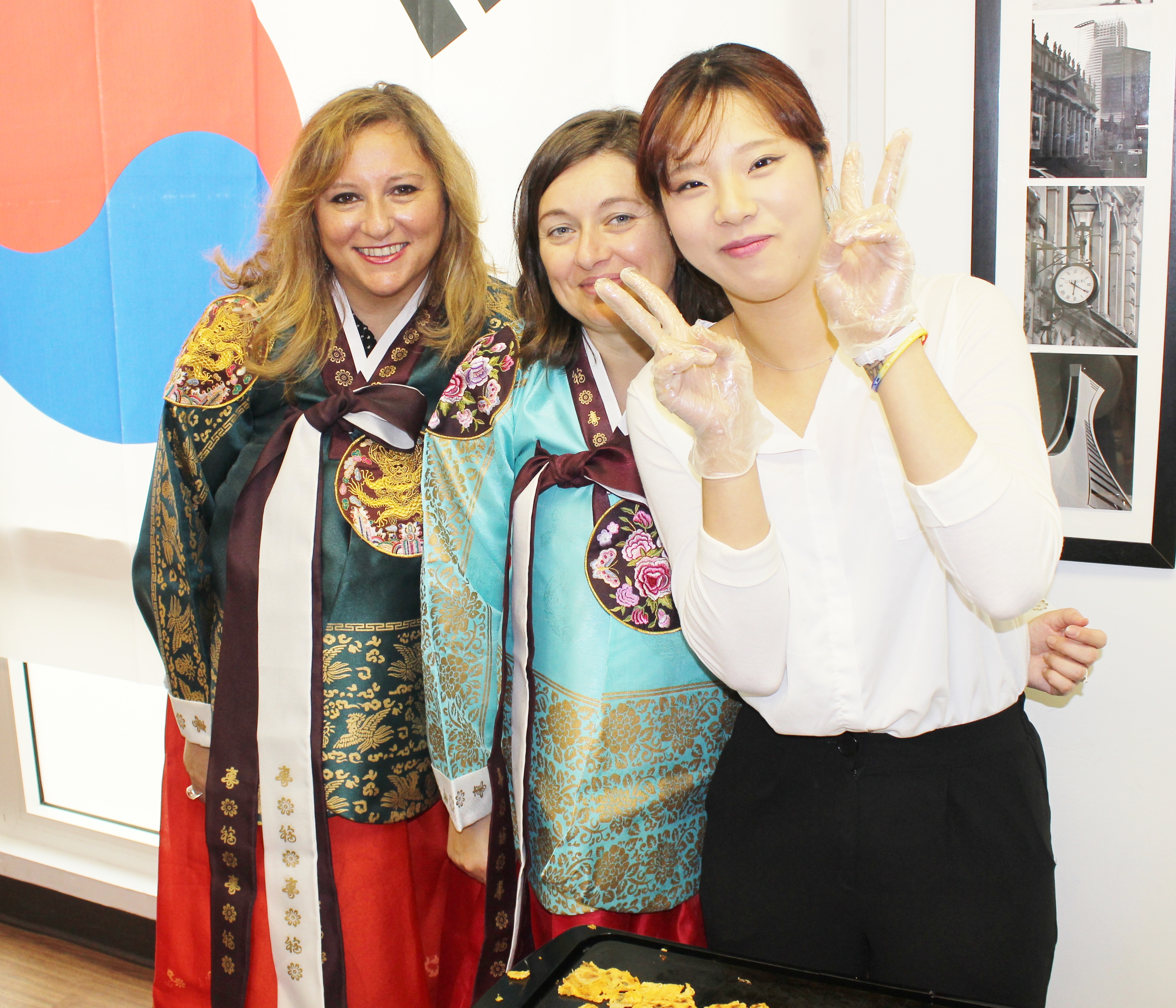 Yesterday, EC Montreal celebrated Korean Thanksgiving!  We asked our Korean students to get involved to show off their culture and traditions to their classmates.  They all got together and prepared kimchi pancakes to serve their friends.
Renee, our lovely Operations Manager, organized the entire event and brought food from her family restaurant, Atti!
We decorated the student lounge with the Korean flag and a banner that read Happy Chuseok!  Renee also brought in the traditional Korean attire that we wore.
The dessert we served are typically served for this very occassion.  They are rice cakes with a warm sesame filling.
EC Montreal loves to celebrate its different cultures represented at the school and to give our students an opportunity to learn about the world!  These special Wednesday activities give our students a chance to interact with eachother while practicing their language schools in a social, happy setting!
The next cultural activity is Mexican Independence Day!  On September 15, we have organized a Mexican group dinner at an authentic Mexican restaurant called El Rey del Taco!  It is located in the Jean-Talon market.
Life is sweet at EC Montreal!
Comments
comments