It gives us great pleasure to share with you a glimpse of the experience that Valerie has been having in her role of one of EC Montreal's greatest homestay hosts.  Not only is one of our most warm and welcoming homestay moms, but she is also an EC Greeter who welcomes all our new students who book the airport service with a big smile!  This past spring she also helped us recruit wonderful new homestay families.  Her standards are high and only chose those families whose motivation is opening their homes to the world and meeting new people.  We love working with Val and are delighted to share her testimonial with all of you: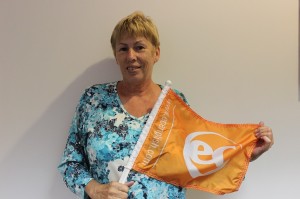 "My experience as a homestay host is very exciting and rewarding. I like to spend time with my students helping them with homework, going shopping and, of course, cooking together! Sitting down every evening at the dinner table is a great opportunity to learn about their culture and for them to find out interesting things about ours.
The most rewarding thing is to see my students' incredible progress with their language skills: from getting off the plane with very limited verbal communication and a lot of sign language to, a few weeks later, being able to have a fluent conversation.
For me their success is mine also and I am proud to be part of their language and culture adventure at EC Montreal!
Comments
comments