Erika Garcia is participating in EC Montreal's Academic Year Intensive Bilingual programme which consists of 30 lessons of instruction per week.
Here is what she would like to share with everyone about her EC experience: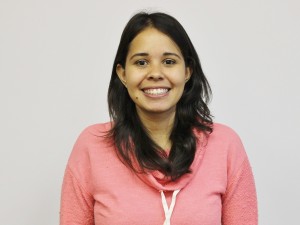 I choose Montreal because is a bilingual city and I wanted to learn English and French. I'm sure that I made a good decision. In these 5 months, my English improved dramatically.  Now, I can communicate with confidence and write long reports, essays and texts. Before I couldn't communicate in English and my writing was a problem. Now I'm better in both skills.
For me, EC Montreal is one of the best schools. The teachers are friendly, kind and dedicate to their job, they really work to improve your English.
I will definitely recommend EC Montreal to my friends. In fact, I already do this!
I met friends all over the world, from Saudi Arabia, Japan, Switzerland, France, Libya, Brazil, Mexico, Colombia, etc. Met them has been one of the most amazing things of been here at EC Montreal.
I will always remember my teachers because they gave and give me so much! I will remember also my friends and of course the pretty streets and places of this city.
Comments
comments