Fania Garduno Alvarez has been participating in EC Montreal's English Academic Year Semi-Intensive programme for the past 15 weeks.  Fania is a serious and dedicated student who works very hard to improve her skills.  Next week is her last week.  We will miss her!  Here is what she would like to share with all of you about her EC experience: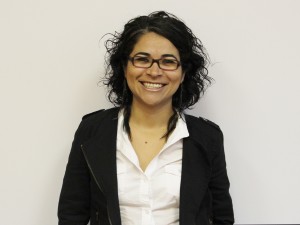 I decided to learn English because I love to travel and love to meet new people. When I arrived at EC, the world was here. People from different countries, everyone here in the same place in the same school, awesome!!!
I can tell that I am improving just by watching tv and listening to the radio, I am able to understand and comprehend the language!  This makes me feel happy because it means I'm learning.
I also learned that Learning English is not easy and you need to study hard and put in the effort. EC has good teachers and good materials. I lespecially ove the reading circle and the games.
Comments
comments